Hayes' Fifth Anniversary in Heaven

Our lives were changed forever, Hayes,
The day you left us here.
You took the sunshine with your smile;
You left us filled with tears.

Our days have been so different since,
There's pain within each heart.
Each one of us still questions God,
"Why did we have to part?"

And yet each day we've plodded on,
Somehow we've found the power
To keep on going, step by step,
Throughout each earthly hour.

For five long years, your shining face,
Your brightly glowing wings,
Have been our beacons here below,
Inspiring many things.

For in your precious name, my son,
And for your memory,
Our lives are filled with purpose now,
We hope that you can see

The tournaments and things we do
To honor you, dear Hayes.
We want to keep your love alive
For all our earthly days.

So please be with us each day, son,
And warm us with your smile.
We'll join you there in heaven, Hayes,
In just a little while.

Written for Beth, Scott, and Bethany with love,
Saralyn McAfee Smith
For
Hayes' 5th Anniversary in Heaven,
January 27, 2007




I want to thank everyone that came and allowing us to share a part
of Hayes with you. It'sa blessing to see so many people still helping
us keep Hayes' memories alive. I couldn't NEVER tell you how much
that means to us. Without all of you coming and letting us share Hayes
it would feel as if we'd have nothing left of Hayes. Thank you all SO much!




A special thank you to:
Bro. Busey ~ leading prayer and sharing Hayes' memories
Coach Halford ~ sharing Hayes' memories and releasing a basket of doves
Kate Clark ~ releasing Hayes' balloons
Art Street and Lanie Sewell for the beautiful songs
Colt Mitchell for reading the beautiful poem
Julie from Wings of Grace for making the release special
Joyce Allman, Lauren's nanny for flying in from FL to be with us
Anita Jackson for video taping for us
Cindy O'Connor for taking pictures for us


Below are pictures taken on 1/27/07 for Hayes
DoveRelease on his 5th year in heaven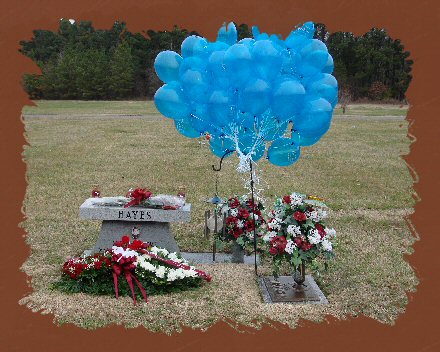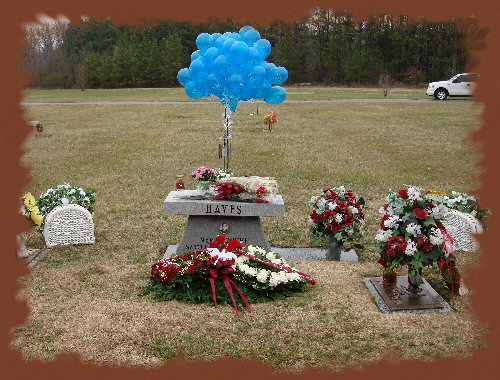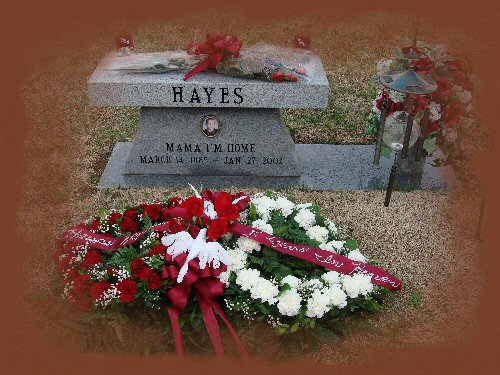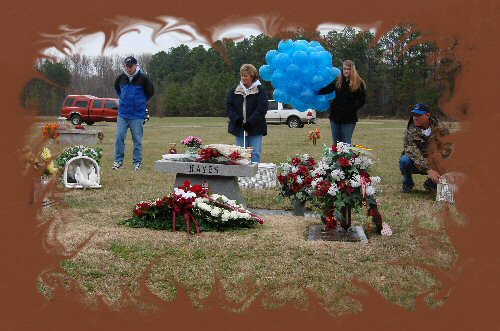 Coach Halford, right side released his basket first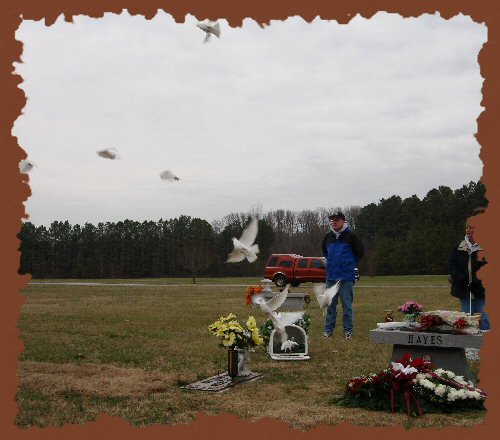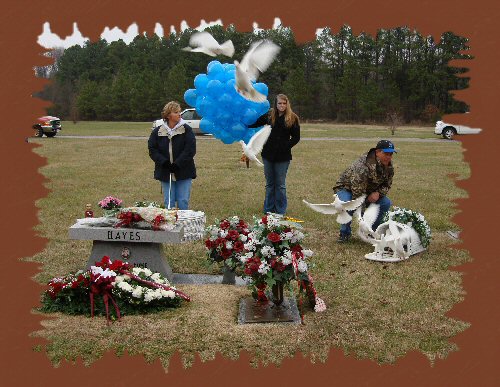 Scott (daddy), right side, releasing the 2nd basket of doves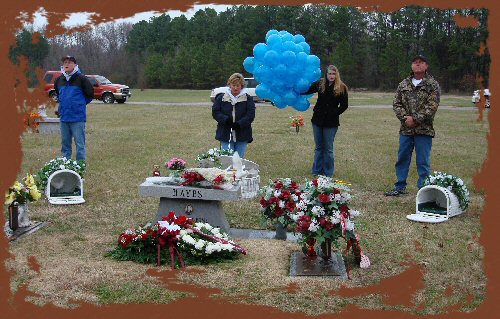 Beth (mama), center, releasing 3 basket of doves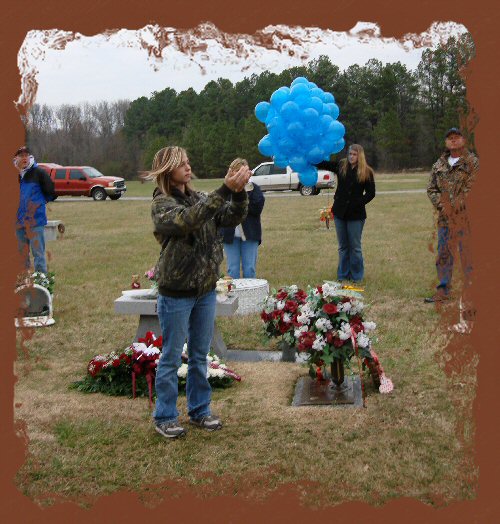 Bethany (sis) releasing the single dove to represent Hayes
Kate (light of Hayes' eyes) center back, by the balloons
released all of Hayes' balloons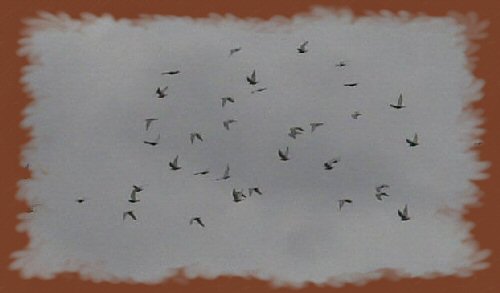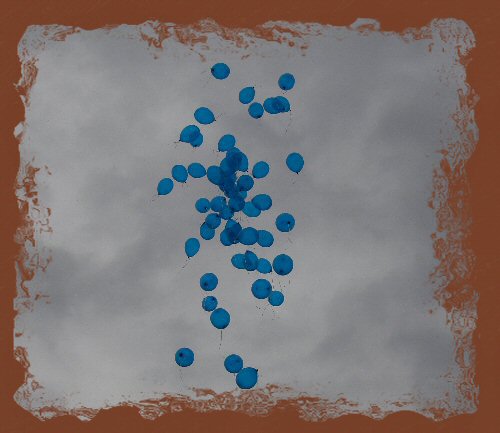 Click here to view the lovely gift for Hayes' 5th year anniversary